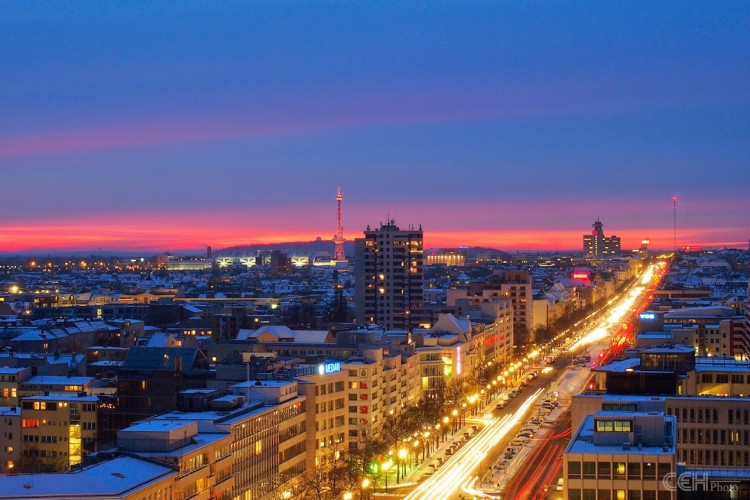 Nightly Berlin after first snow
I would like to show some long-exposure pictures I did the last week from my office after it snowed the first time this winter in Berlin.
The pictures are done with my small Olympus camera (E-PL3 ) with kit lens. For some of the pictures I have used the additional wide-angle converter WCON-P01.